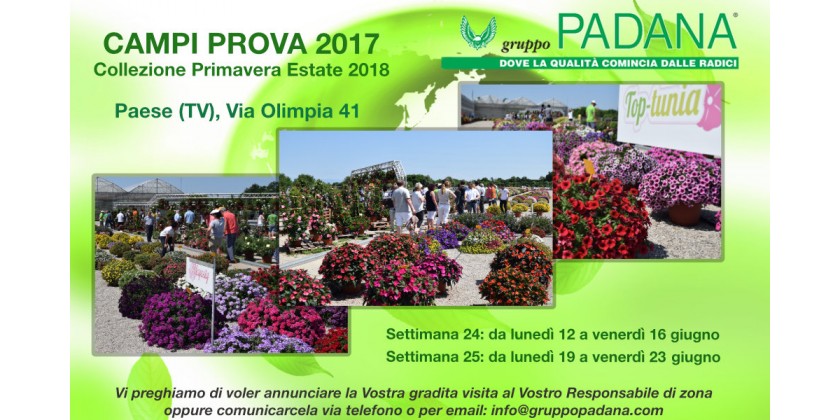 We are approaching to the usual appointment with the Summer Trials at Gruppo Padana, where You will be able to see many assortments for Spring-Summer 2018 together with the main novelties for next season.
We are looking forward to meeting You at Paese during weeks 24-25 from monday to friday.
Please announce Your visit to Your local sales agent or directly to our offices.